Benjamin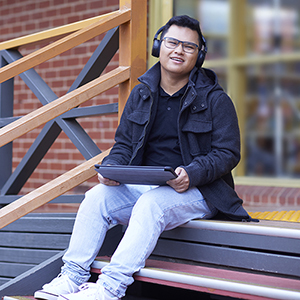 Benjamin (17) is in year 12. He loves cooking, and visual and performing arts, and wants to study hospitality when he finishes high school.
Benjamin is autistic and receives government funding for speech therapy. He relies on his dad José to find the services he needs, but he knows the day will come when he will want to search for himself.
Benjamin first heard about the Disability Gateway at school and he is interested in finding out about the support available to help him pursue a career in hospitality.
"I like how the information is organised in different sections, like education, finance and leisure. It makes it easier to find what you want," Benjamin says.
"After visiting the Disability Gateway website, I know there is support available for me when I finish school to find a job. It's useful for me but also for the people who care for me."
You can also look at...