Francesca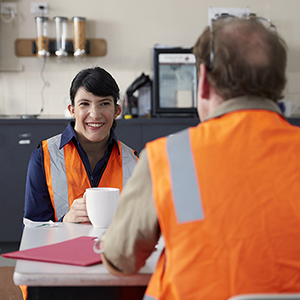 Francesca (27) lives with her family in St Kilda, Melbourne. She works at a local childcare centre as a volunteer four days a week, a job she loves. In her free time Francesca does acting classes, trains at the gym and does gymnastics.
Francesca lives with cerebral palsy and intellectual disability and uses a range of disability support services. She believes the Disability Gateway can present new opportunities for people with disability.
"It's such a great website. It leads you into many other pages where people with disability can find out about different things like finding a career, or activities to help them get into the community," Francesca says.
"It's helpful and has information about different opportunities for people with disability."
At the moment, housing and leisure are the life areas on the Disability Gateway website that Francesca is most interested in. While she's not ready to move out of the family home, she thinks the website could help her when the time comes.
"I think it's a website I'll go back to in future for things like courses or maybe housing. I'm not ready to move into my own home yet but this is a website that could help me look for suitable houses in the future, or work if I needed a new job.
"The Disability Gateway website can help a lot of people; carers, support workers – but I think it's really for people with disability. It's all about possibilities for the future and knowing what your options are."
You can also look at...